Hello all, copying my build thread over from the other site, going to try and streamline it a little more too. I've owned an S2000 for the better part of a decade. My story starts with my Silverstone 2001 Honda S2000 that I bought in 2003. The car had ~15,000 miles at the time and had some small cosmetic modifications made by the previous owner (who I did not know as the car was purchased from CarMax).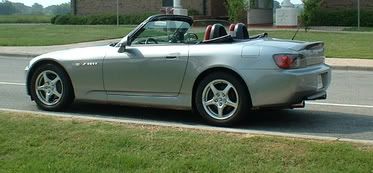 Here is a picture from when I first got the car, I won't go into great detail on this car, but I modified it mostly for aesthetics (springs, wheels, audio). After my kids were born I sold this car for something slightly more practical and a backseat.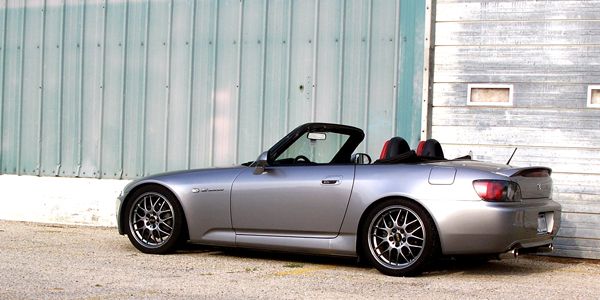 Five years passed and I never strayed too far from the S2000 or the community. It was still my favorite car I had owned, and I knew someday I would be back. In late summer of 2012 I once again started looking for another S2000, this time I was focused on buying a Grand Prix White, with my preference being the 06+ AP2 for the ease of tuning with FlashPro and the all black interior (which I prefer over the red, tan, and red/black).
I got lucky and quickly found a local member selling his mint 2006 S2000 with OEM hardtop. I had always liked the hardtop, but never considered buying one due to the associated costs, but once I saw the car in person I knew I had to have it.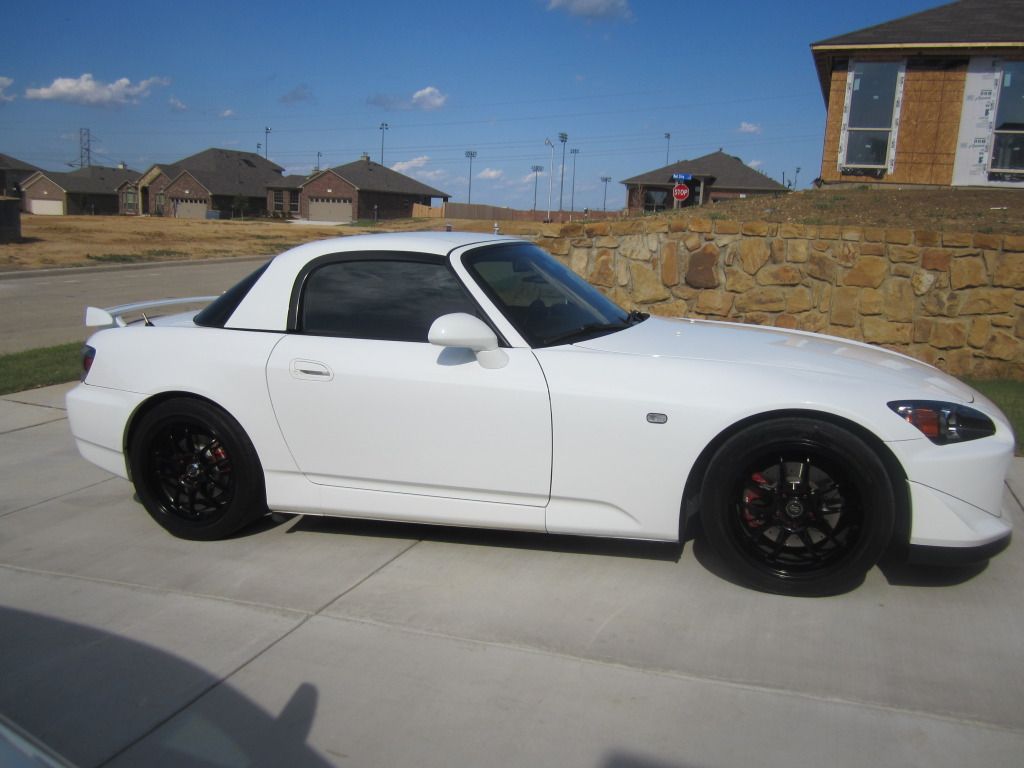 The car had the following modifications when I bought her:
OEM Hard Top
Enkei PF01SS in matte black 17x9 +60 square
Dunlop Direzza Star Specs (255/40/R17 square)
CR front bumper
K&N FIPK
Tein S-Tech Springs
Greddy Spectrum Elite dual (v1)
Moddiction Knob
Gutted Soft Top
Unkown Strut Brace
Unkown Drilled Rotors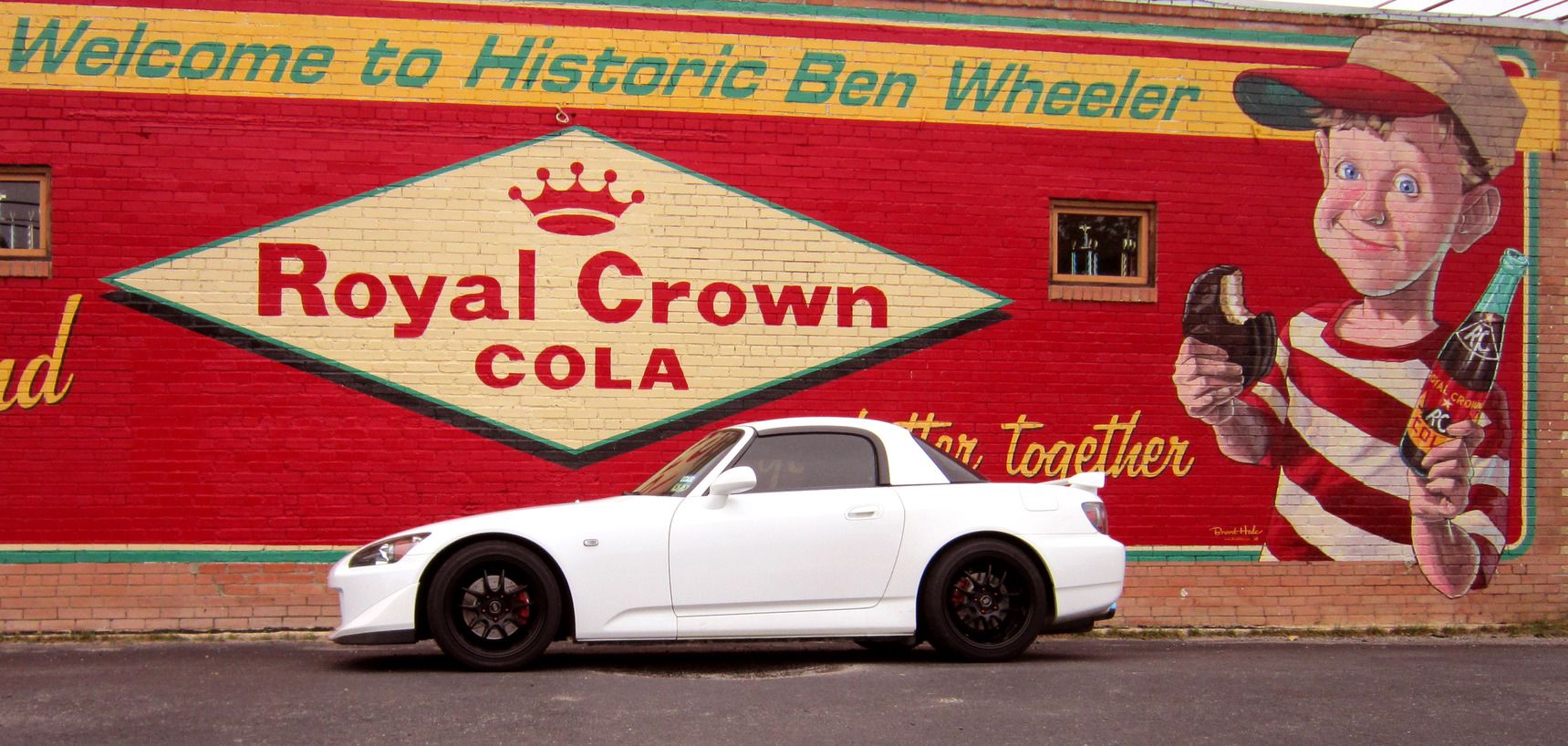 Overall I was very happy with the car and how it drove, but I really wanted to dive into the tuning capability of the AP2 DBW cars, so my first modification was buying FlashPro and getting the car tuned by the FlashPro guru
Gernby
. For any of you 06+ owners, I highly recommend FlashPro and Gernby's eTune!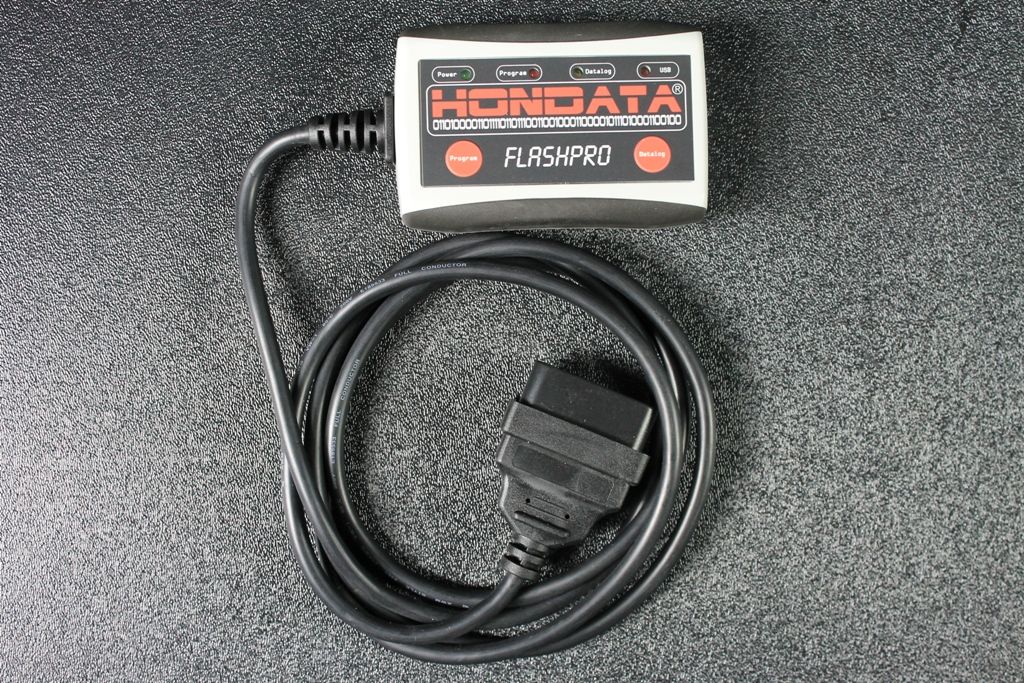 After FlashPro, no major changes were made, tires were changed to the new Dunlop Direzza Z2's when those became available.
During the holiday's I decided to tackle an issue that had bugged me from Day 1, the previous owner had painted the calipers red with some high temp spray paint, which had started to flake and looked terrible
To fix this, I bought G2 Enamel Caliper paint as well as S2000 vinyl graphics from StreetGFX.com (no longer in business), I also took the time to grind off the casting marks from the caliper to clean up the calipers and give them a custom/aftermarket look you typically see in some of the BBK.